Bachelorette Bitch Novelty Cup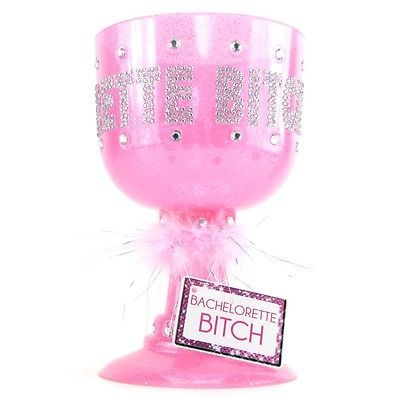 Sip your sizzurp in stizzyle and be the PIMP at your next party with this crunked-out Bachelorette Bitch Pimp Cup.
With enough bling-bling to light up the night, these glitter goblets will have everyone wondering what's in your cup.
If you're sexy and you know it, this cup is for you!
The guys will go nuts when they see you getting your swerve on! Yaaaa-yeah!