Blue Bunny Sexplose Vibrator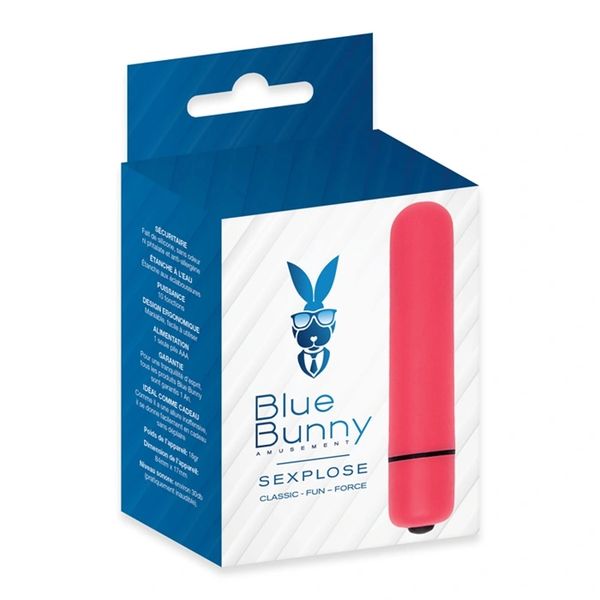 Sexplose a source of pleasure from the renowned Blue Bunny collection. Sexplose offers you power, quality, elegance while keeping an affordable price. Soft for the skin, Sexplose has a satiny texture that slides slightly and delicately on the skin. Its small size allows you to carry it anywhere. But its two greatest qualities are: its outstanding power and its 10 different vibration intensities and it works only using a single AAA battery. Sexplose another product of the brand Blue Bunny, which offers you a perfect balance between comfort, efficiency, safety and price. Sexplose is a big engine in a small body!
SAFE
Made of ABS plastic and silicone, odourless, phthalate and anti-allergenic
WATERPROOF
Splash proof
POWER
10 functions
ERGONOMIC DESIGN
Handy, easy to use
BATTERY
Only 1 AAA battery
GUARANTEE
For peace of mind, all Blue Bunny products are guaranteed for 1 year.
IDEAL AS A GIFT
As he has a harmless appearance, he gives himself easily as a gift without displeasing
Device weight: 18gr
Device dimension: 84mm x 17mm
Noise level: about 30db (practically inaudible).