Blue Hour Double Satisfaction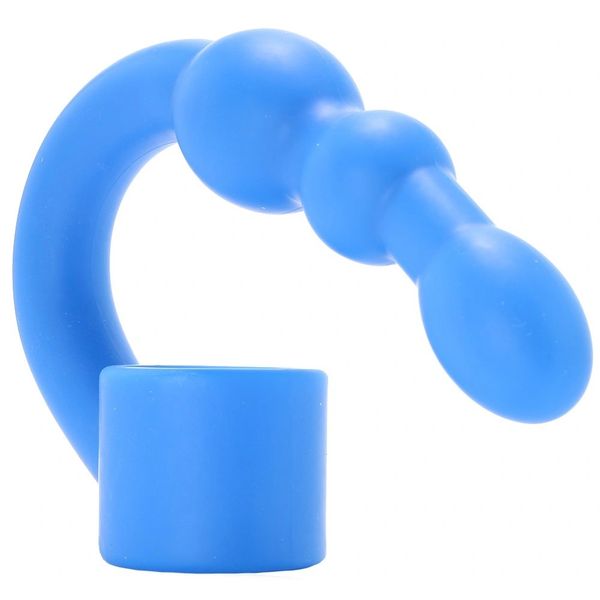 A unique plaything from Topco, the Blue Hour Double Satisfaction Ring combines a classic enhancement tool with a beaded probe for anal or double penetration.
Fitting snugly and securely over the base of the penis via its wide silky ring, the ripply beaded probe portion positions itself under and alongside the shaft, aligning naturally with the anal opening (yours or a mate's) during sex. Position the probe backward or forward depending pleasure aims.
Flexing to suit unique body contours yet firm enough to penetrate without manual help, the bubbly shaft massages and thrusts along with mutual movement. Meanwhile, the ring itself holds tight around the base of the penis to maintain erection.
In smooth silicone, the Blue Hour cleans easily using warm soapy water or a good toy care fluid/foam- alternatively, place it in the top rack of the dishwasher before a cycle or use a 10% bleach solution to sterilize. If a lube's in play, always choose great quality water based formula, silicone lubes should be avoided.