Blue Line 5" Male P-Spot Massager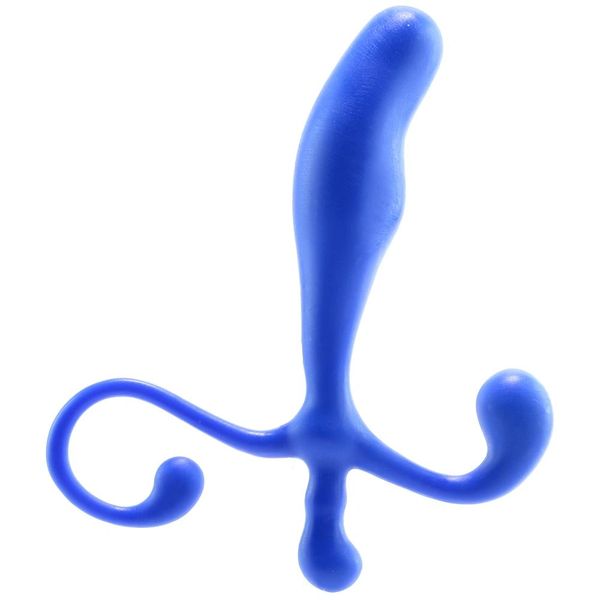 ery proudly featuring a carefully contoured shape practically guaranteed to target your/their p-spot (bringing on over-the-top pleasure in the process!) this completely classic no-frills anal stimulator from Blue Line was specially designed for orgasmically successful p-spot massage. 
Super-smooth at a tapered tip, the massager gently widens the anal opening, tilting forward to rest naturally against the ultra sensitive prostate gland. Reaching out from the base, a sleek arm angles upward to gently press a thick knob against the perineum- an effect that ups the pleasure ante for many men. That arm, as well as a looped handle opposite protects against too-deep penetration while allowing for controlled manipulation.
In matte-textured, 100% body safe ABS plastic, the 5" Male P-Spot Massager holds on tight to lubricant, plus, it cleans extremely easily using warm sopay water or a good toy care fluid.foam. Compatible with any favorite water or silicone based lube.