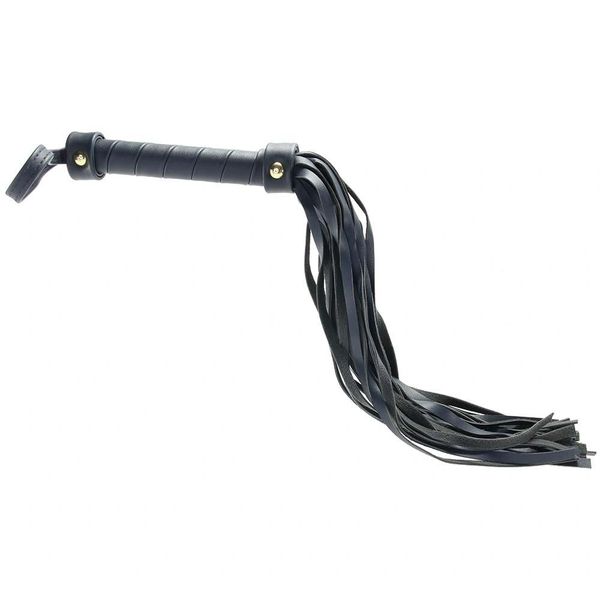 Soft, sexy strands of deep blue vegan leather and a sturdy wrapped handle handing over perfect control come together in the Bondage Couture Flogger from ns novelties.
How you and your willing mate choose to use the Flogger is up to you and the play scenario at hand - it can be teasingly dragged along your playmates skin as foreplay (perhaps with the addition of a blindfold to intensify sensation?) but when things get a little more serious, the strands can dole out some serious sting! 
The Flogger's firm handle fits perfectly in hand, intensifying your intimidating stance and making sure you're always in control. Play safe, friends!
*The Bondage Couture Flogger measures approximately 19"/48.3cm in total length.