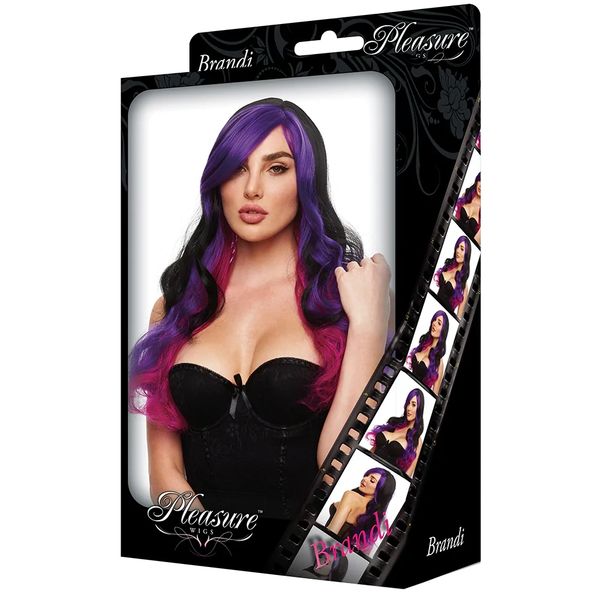 Craving some long, luscious, jewel-toned locks but don't want to go through all that upkeep? Or maybe you have a special costume planned that'll require a hair transformation. In either case, plus many more, the extra eye-catching Brandi from Pleasure Wigs has all the length, softness and security you need.
Styled into a brow skimming side part with long purple bangs and natural curls, Brandi's top layer is jet black, with bright pink and purple underneath. The curliness and texture lets all that colour peep through naturally. Speaking of natural, Brandi's adjustable wig cap features a faux-skin crown/parting that won't give you away.
Brandi is washable and reusable. Wash with a good wig shampoo, dry, comb and set. It'll bounce back into its original shape with no muss or fuss.