C-RINGZ Silicone Infinity Ring Purple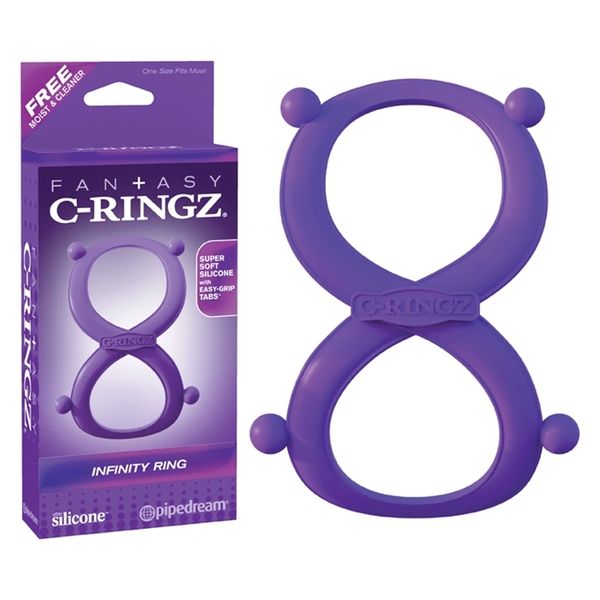 Our Fantasy C-Ringz are among the best sex toys for couples because they stimulate men and women simultaneously. By restricting blood flow, our rings improve penis size and stamina as they stimulate her clitoris and produce orgasms faster. With the incredible Infinity Ring, you'll perform like a pro and enjoy the kind of sex you've always dreamed of. This ergonomic erection activator fits comfortably around the penis and testicles to prolong pleasure for both of you! It puts an end to those embarrassing, halfway disappointments and creates rock hard erections ensuring that you are always ready for action!
Elite medical grade silicone, phthalate free, can be used with confidence with a water-based lubricant. The silky smooth silicone ring fits comfortably and expands to easily fit most sizes. With two Easy-Grip ™ tabs, strategically placed on the two rings, the Infinity Ring is even easier to put on and take off. The top ring fits tightly around the penis, while the bottom ring wraps around the testicles producing bigger, stronger and longer lasting erections. This single, double-acting ring is your ultimate ally - keep it with you, wherever you go, and you'll always be ready for action!