Classix Couples Cock Ring Set in Clear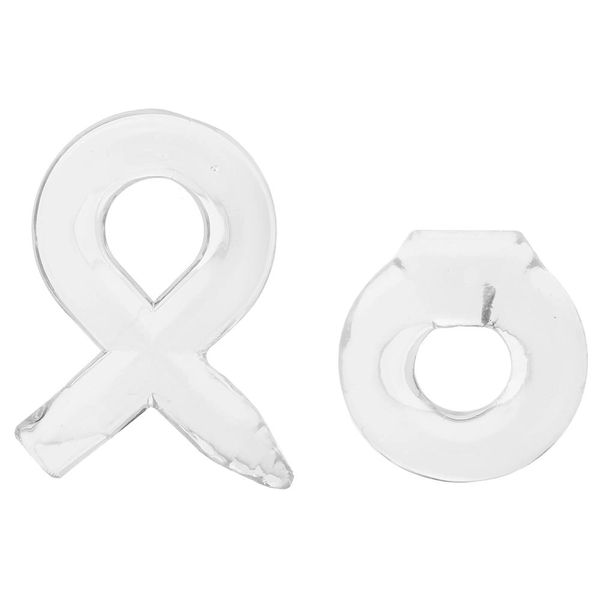 We're probably not going out on too far (or hard!) of a limb when we say that most of the time, when it comes to good things, anyway, that two is better than one. Well, lucky for you, two is exactly what you and your partner will get with Pipedream's Classix Performance Cock Ring Set! To be exact, you'll be the proud owners of a pair of perfect stretchy cock rings offering up lots of versatility, erection support and pleasure enhancement.
Loop either the round or the criss-crossed version around the shaft of your/their penis, stretch 'em around cock and balls together, or try one or both a ball separate/stretcher. Use both at once or individually, whatever fits the scene. The sexy constriction can help maintain erection and slow down a too-fast finish, which, as we can probably all agree, is a win/win for everyone involved.
Body safe and easy to clean, the TPE (elastomer) Classix Couples Cock Ring Set can be wiped down with warm soapy water or a good toy care fluid/foam. Compatible with any favourite water or silicone based lube.
* The included two rings stretch (dramatically) from approximately .75" (1.9cm)