Colt Camo Over The Door Cuffs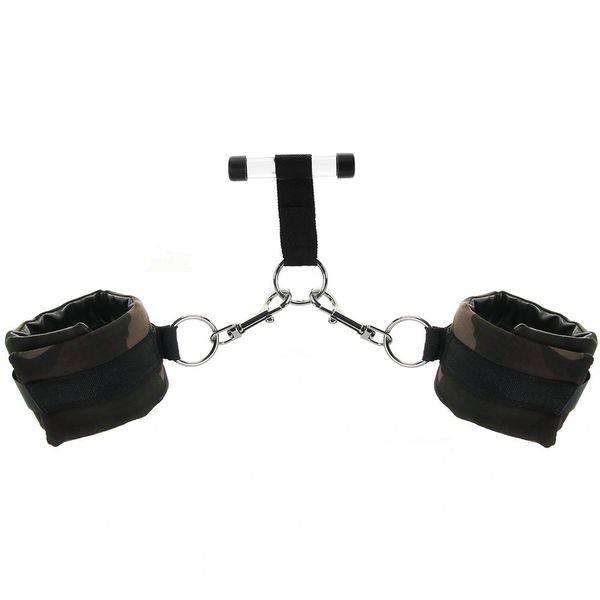 A super-simple set Cuff set designed for some seriously sexy rough and tough bondage play, Colt's Over The Door Cuffs completely capture a mate's wrists and hold their arms up and out of the way. 
Extra padded on one side and rugged camo canvas on the other, the cuffs circle the wrists of a trussed-up playmate while a sturdy adjustable strap holds their arms over their head. Each cuff comes complete with a swiveling clasp and O-ring- the cuffs can easily be used independent of the door strap. A snap to set up, the door strap's stopper end needs to simply be placed over the top of the frame. Shut the door, and you're all set! Be sure to play on the front side of the door to be sure it won't open at an inopportune time. Cuffs fit most.