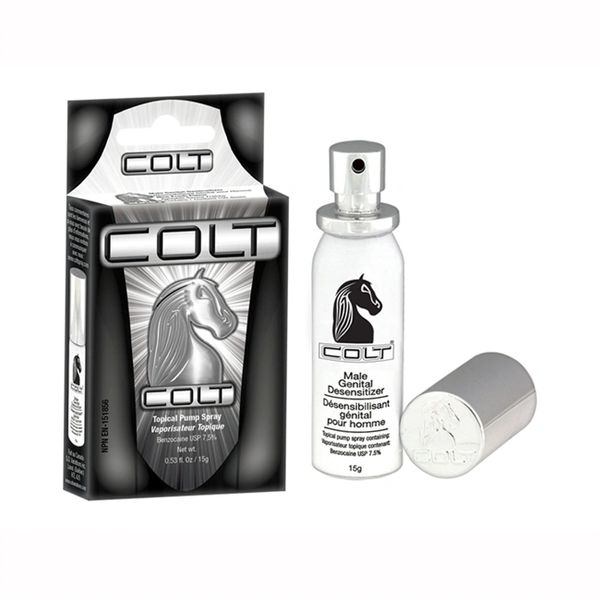 Another great product from Colt that keeps men at their best in the bedroom, the Topical Pump Spray is a very effective desensitizer.
A must-have for premature ejaculation issues, or simply for any man who wants to keep sex lasting as long as possible. This Spray packs a powerful punch of benzocaine, an external numbing agent used successfully in the medical and dental field.
When applied to the head of the penis, it gently reduces sensation, keeping you on an even keel and helping to extend your love session.
To use, simply spray a small amount on the head of the penis 5 to 15 minutes before sexual encounters - more or less may be required depending on individual response, but an average dose is 3 to 8 pumps.