Commander Suspension Cuff Set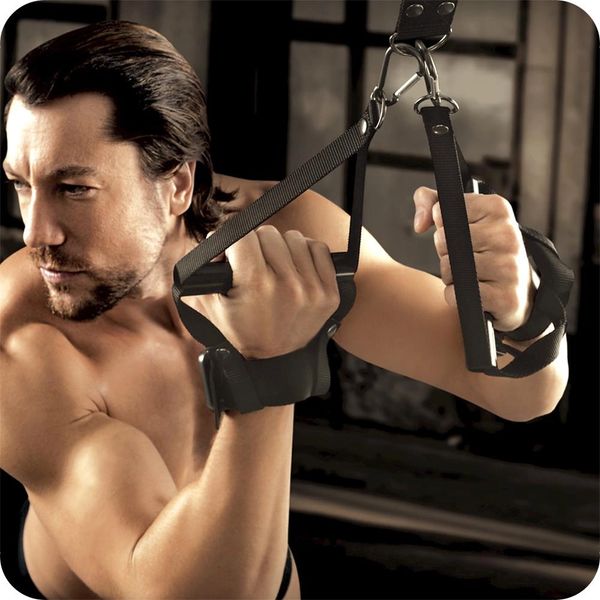 Inspiring some seriously pleasurable suspension situations, Sir Richard's Command Suspension Set comes complete with everything needed to lock a playmate into escape-proof, nearly weightless confinement.
An extremely sturdy anchor screw attaches firmly to the ceiling. Dangling below, a heavy-duty suspension strap clips tight to two specialty Suspension Cuffs, each featuring adjustable tension and a stainless steel grip bar. Wrap a sub's wrists up and leave them hang, ready and waiting for their master's next move.
Contains
Heavy-Duty Suspension Cuffs
Heavy-Duty Suspension Strap (12.75"/32cm)
2 Professional Grade Stainless Steel Carabiners
1 Heavy-Duty Anchor Screw