Cordless Vibrating Nipple Suckers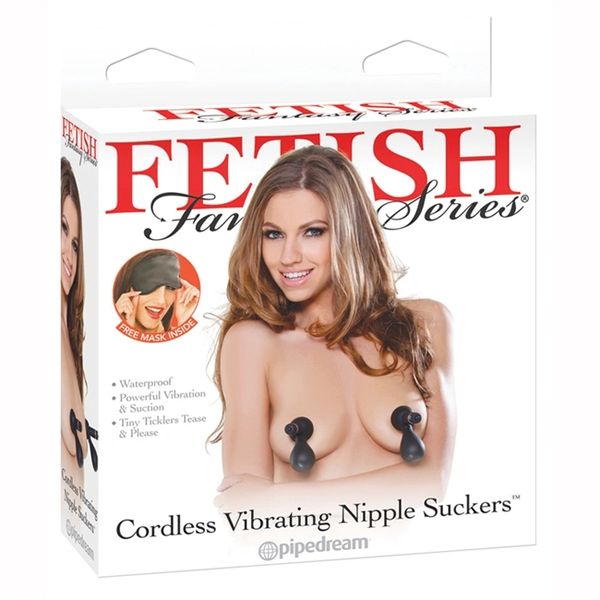 Stick these Cordless Vibrating Nipple Stimulators on your breasts and experience the most incredible nipple stimulation ever! These cordless vibrating suckers have tiny rubber love nodules inside each suction cup that tease and please your nipple with each vibration. The powerful motors deliver intense vibrations right where you want them most, providing incredible stimulation to your most sensitive erogenous zones.
Finally, a vibrating nipple stimulator without cords or battery packs to get in the way of the fun! These wireless wonders create a powerful vacuum action when you squeeze the medical-style pump ball, then the tiny TPR ticklers take over. Simply activate the power with the push-button on the base of the bullet and enjoy the sensations of the tiny love nodules flickering. Try them in the shower or spa and turn bath time into pleasure time!