Crazy Girl Wanna Be Wild Intense Orgasm Gel in .5oz/15mL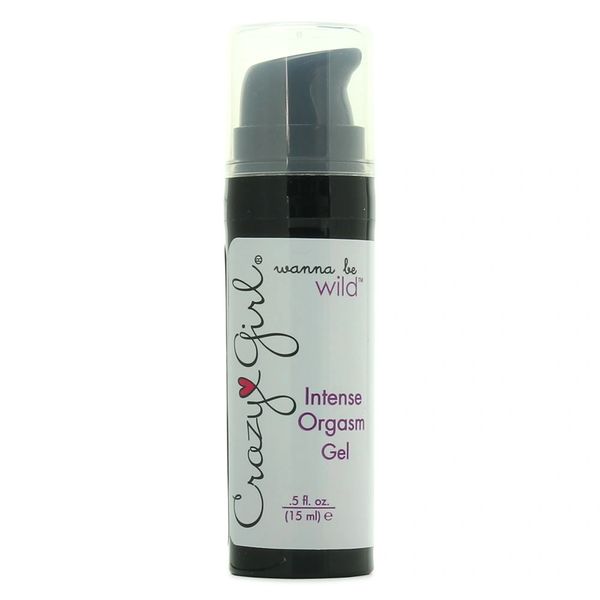 Treat your love-parts right with Crazy Girl's exciting Intense Orgasm Gel, a silky formula that intensifies sensation in and around the treasure trove of nerve endings that is the vagina. When the clitoris and g-spot (the key female erogenous zones) are more sensitive, it makes seeking more likely to end in finding and intensely stimulating- something that's particularly useful if you're just starting to explore g-stimulation.
To apply this odorless, tasteless, natural-ingredient packed gel, just dab a small amount to a finger (either yours or your partner's), and rub it thoughtfully into the inner and outer vaginal tissue, concentrating on the upper wall inside, and clitoris out. In a clean, fragrance and taste free formula that's pH balanced for the delicate area it will be used on, this light gel absorbs quickly into vaginal tissues with no mess. For best results, use in combination with your favorite lubricant. Condom safe and cruelty free.