Croq Monsieur Oral Sex Spray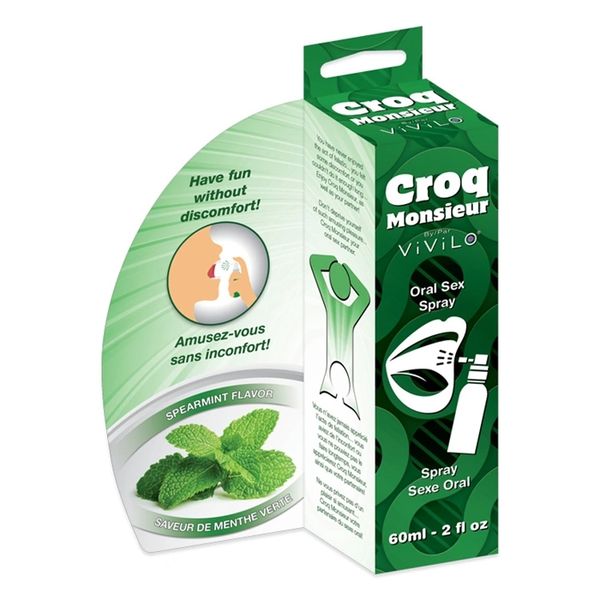 Croq Monsieur, an innovation of the prestigious Vivilo brand, created for the comfort of its clientele. Croq Monsieur is specially designed to reduce discomfort associated with oral sex.

Croq Monsieur is provided with a natural spray and a long nozzle, allowing uniform deployment of its liquid. Simply spray 2-5 times and Croq Monsieur comes into action immediately. Restrain sore throat and have fun without discomfort. Rediscover the ultimate pleasure of fellatio without any unpleasantness. Moreover Croq Monsieur helps having a fresher breath.
Directions: Spray 2 to 5 times in the mouth, gargle for a few seconds, leave 1 minute in the mouth, spit out the product and do not swallow.