Decadent Delights Edible Massage in a Box in Strawberry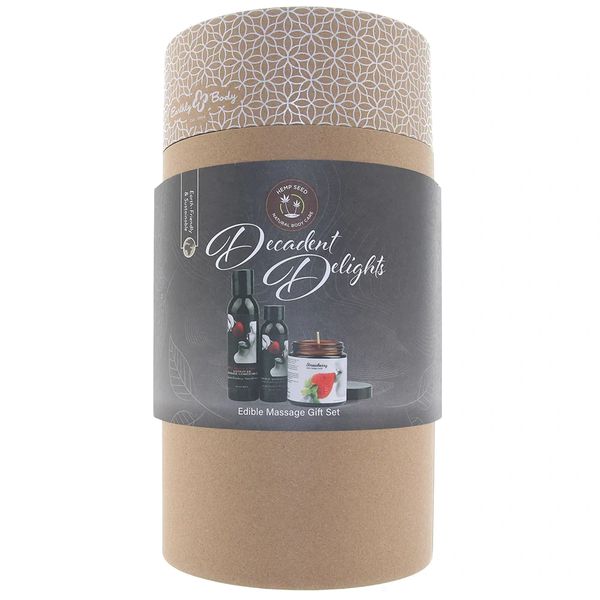 Whether you'll be surprising a partner with this trio of Earthly Body faves, or hoarding it all to yourself, the Decadent Delights Edible Massage in a Box is a gift that'll keep on giving slipperiness, sexiness and lots of sweet-smelling and sweet tasting strawberry flavored hands-on encouragement.

Inside, you'll find three beloved playtime classics, including Earthly Body's Edible Massage Oil, a delicious Edible Massage Oil Candle, and a bottle of Edible Massage Lotion.

You'll be able to use both the Oil and Lotion in any and all hands-on massage scenarios, plus, you'll be dying lick and/or nibble their mouthwatering strawberry flavored skin as you go.  Adding a dreamily smooth glide to hands-on touch, the melty, indulgent scent and silky feel of Earthly Body's Edible Massage Candle helps soothe away stress and tension. It's made with natural, body safe ingredients, it smells absolutely amazing, and it's delicious! A handy little wood spoon is thoughtfully included.