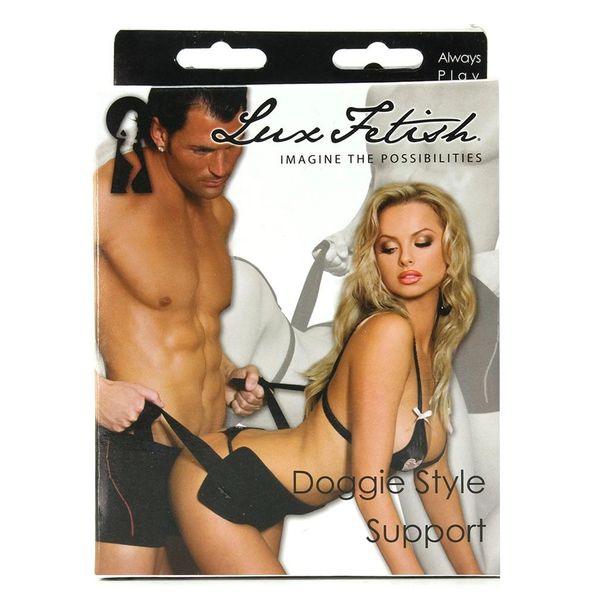 Dramatically enhancing sexual mobility, allowing for a whole host of previously impossible, or at least, gymnast-caliber position possibilities, Lux Fetish's plushy Doggie Style Support is an incredibly simple yet fantastically effective way to boost, complement and control sexual maneuvers.
Comprised of two sturdy, size adjustable handles on either end of a comfortably padded waist belt, the unisex Doggie Style sits securely mid-body to guide the wearer through desired sex acts. Among many other possible uses, the Doggie easily creates stability and much improved thrusting power in classic from-behind positions, work as a restraint to keep hips in check during man-on-top, and offers a whole lot more control over oral sex for both partners (depending on who's wearing the strap!)
Approximately 30 inches (76.2cm) with handle loops tightened to a medium grip size, the length can be increased or decreased by simply adjusting the hand straps. Neoprene and nylon construction, Spot clean.