Dr. Skin Basic 8.5 Inch Realistic Cock in Beige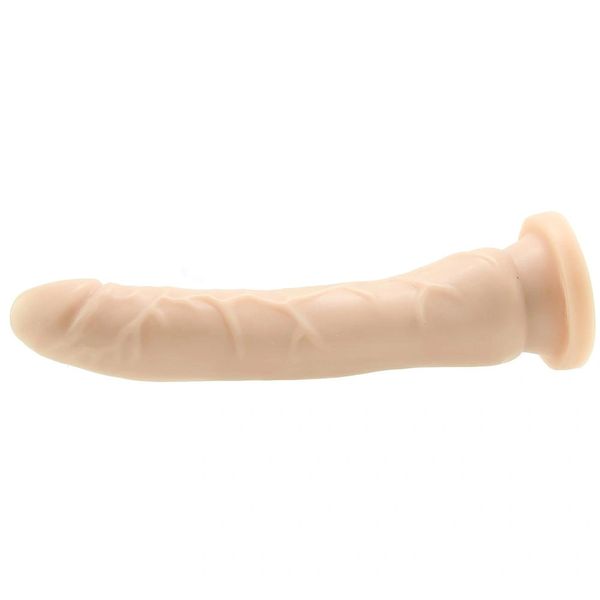 PinkCherry pro tip: If ever you get to feeling just a wee bit, shall we say, un-inspired when it comes to your sex toy collection, sometimes all it takes is one new play piece to infuse some new life into the ol' erotic routine. And on that note, please meet Dr. Skin's Basic 8.5" Realistic Cock!
First off, the 'basic' descriptor in this fantastic dido's title is definitely a compliment. In this fan-favourite penetrator's case, 'basic' means classic, beloved, a total must-have. Featuring some seriously versatile styling and a shape that's not even a little bit subtle, the 8.5" Basic is extra-real, complete with veiny surface and a smooth tapered tip.
Perfect for pegging, plus strap-on play of just about any kind, the Basic's widespread circular base anchors into many O-ring or open-front harness systems. If strapping it on isn't your cup of tea, you can easily stabilize that same base against most smooth nonporous surfaces, because it's also a suction cup. Press it firmly to windows, walls, counter tops or floors for a hands-free ride.
In Dr. Skin's body safe PVC, the Basic 8.5" is extra easy to clean and maintain. Before and after playtime, rinse it well under some warm soapy water or use a favourite toy care fluid/foam, if you'd prefer. This dildo is compatible with any great quality water-based lube.