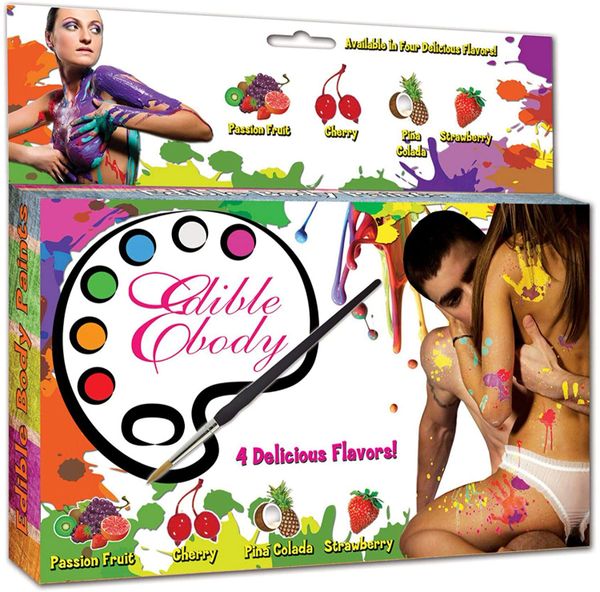 Now you can play and say in the in the most erotic way, all your intimate desires with these delicious body paints.
These fun amazing tasting edible paints let you write your most intimate fantasies on your favorite body part!
The fun only gets hotter as you lick and suck your partner all over for an arousing experience that is sure to get you both hot and ready for some delicious erotic action!
Comes 4 delicious flavours: Passion Fruit, Cherry, Pina Colada and Strawberry