Elegant Collar with Leash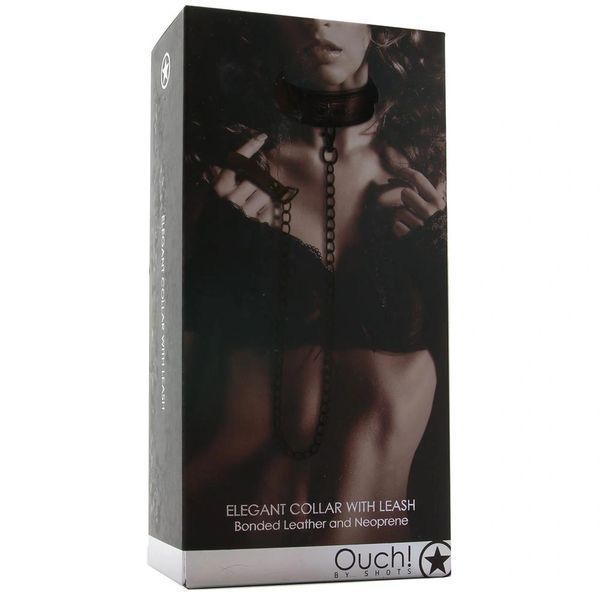 A sexy set in patterned titanium grey faux leather, the Ouch! Collection's Elegant Collar With Leash set is ideal for all sorts of creatively playful scenarios. 
Perfect for beginners and more experienced bondage dabblers alike, this neoprene lined combo easily stands up to rough and tough play as well as lighter submission fantasy fulfillment. The wide adjustable collar buckles easily around the neck, placing a sturdy D-ring front and center. Connect the 38 inch (97cm) chain leash using a rugged swivel clasp.