Enchanted Feathered Nipple Clamps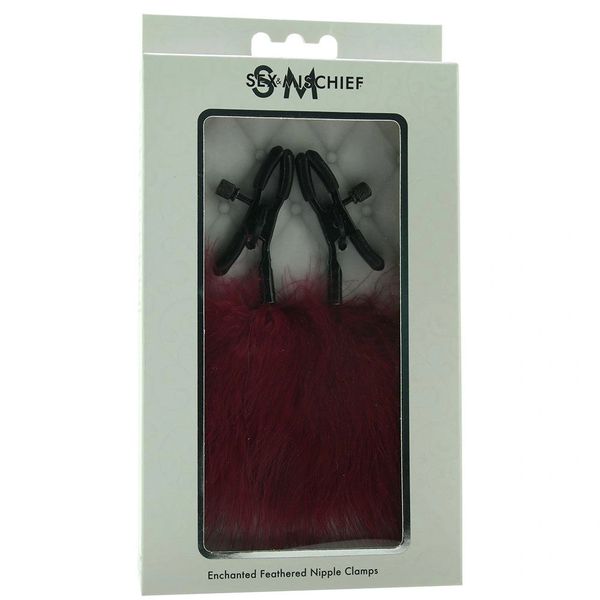 A drop-dead gorgeous pair of nipple clamps from Sex & Mischief, these dreamily soft feathered clamps easily and perfectly perk up at least two erogenous zones.
Tipped in smooth rubber, the hardy metal grips are completely adjustable in terms of tension, simply twist the screw to widen or narrow their grasp.
Once in place, the silky red feathers float free, dazzling your playmate while awakening desire and increasing sensation. Nickel free.