Genie in a Bottle (6 sensations)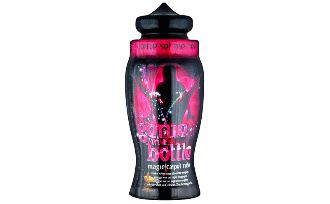 EOL Masturbator For Men (6 sensations) (Rx 000 274)
It'll be more than a genie you'll be releasing when you rub the inside of this masturbator!
Its state of the art engineering provides a knobbed chamber that resembles a warm mouth that takes you all in. No motor, no batteries, just a brilliant futuristic design that is made to truly excite and satisfy the man who wants fantastic sensations.
All Genies in the Bottle have an adjustable sucking mechanism at the base of the device that accentuates or reduces sensation to control the moment of ecstasy. Genie in the Bottle Hot Nights is ready to use because it is factory-lubricated. This model can be used several times - you only need to wash it well between uses and add a little lubricant each time.
Sensations
>Hot Nights: Warming

Fire & Ice: Alternating cold and warm

Back To Paradise: Very tight

Luscious Lips: Big juicy lips

Magic Carpet Ride: Floating and relaxation

Slip & Slide: Diving into Jello