Faye Reagan Ultraskyn Pussy Stroker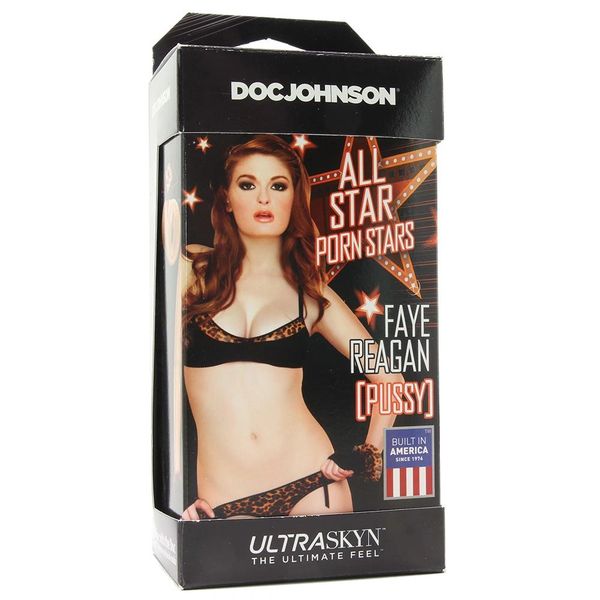 A sexy porn star stroker perfect for on-the-go solo pleasure, anytime quickies or hand-job help, the All Star Faye Reagan Pussy fits easily in hand, snugly surrounding sweet spots in soft lifelike ULTRASKYN.
Petite and portable, this namesake Pussy stows away in briefcase, luggage and glove box ready for action at all times. Textured to mimic the real thing and featuring a hand-detailed exterior. Faye's inner channel grips and clings as a detailed exterior excites from first sight. Squeeze to bring sensation even closer- for extra suction, cover the open back-end with a finger.
Easy to clean and maintain, Faye Reagan requires a simple scrub in warm soapy water after use. Always enjoy a great-quality water based lube with this and all ULTRASKYN toys, it'll help keep the revolutionary material strong and lasting. Phthalate free. Made in the USA.