Fetish Fantasy Beginner Spreader Bar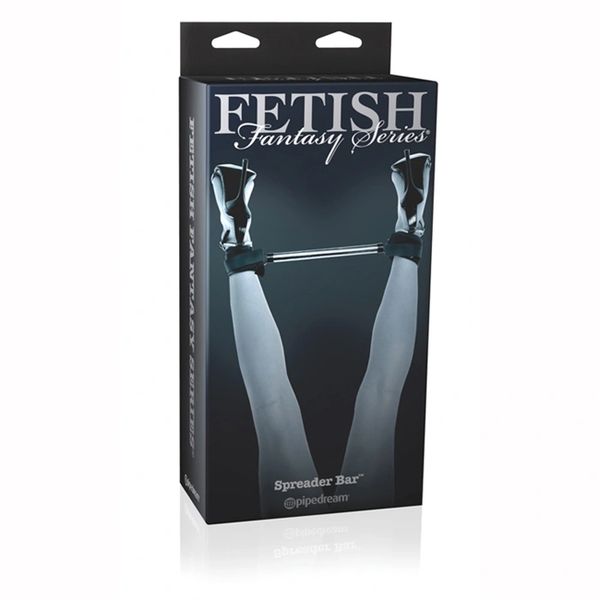 Open wide! This beginner's metal Spreader Bar will put you or your partner in the right position for pleasure every time. Attach the adjustable ankle cuffs and your subject won't be able to close their thighs. Try new positions and scenarios you never dared, and do it all with easy access. They'll squirm around and squeal, but they won't get out! The detachable cuffs have a comfortable soft-neoprene inner lining thats easy on the ankles.
"I've never seen one of these before", I admitted, half embarrassed, half intrigued. "Relax and spread your legs wide open, this thing is harmless", he said as he gently cuffed each of my ankles into the soft neoprene restraints. The sleek metal rod separates both of my thighs and prevented them from closing, leaving me trembling in anticipation and open for anything.