Firefly Vibrating Couples Ring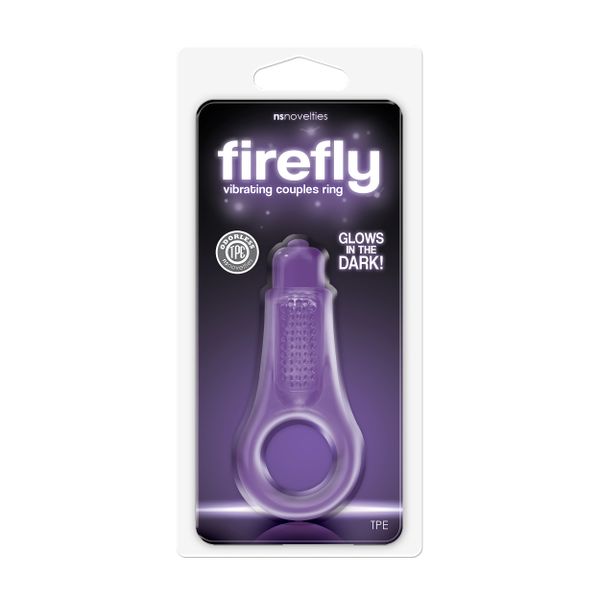 Small, compact, and travel-friendly, the Firefly Vibrating Couples Ring from NS Novelties is truly fascinating.
Firefly glow in the dark vibrating ring for lovers will illuminate all your under the cover fun.
Designed to enhance male performance while teasing and tickling her clit and bringing her to an intense orgasm, this Firefly vibrating ring is definitely one marvelous device.
Made with high-quality, durable materials, this couples friendly tiny little toy is guaranteed to satisfy you for quite a while without breaking down or showing wear.
Equipped with a high-powered vibrator, you surely will be shocked at how many extraordinary sensations this Firefly ring can provide.
Since this particular model glows in the dark, there is no reason to miss out on this great product.
Travel friendly Firefly ring measures 3.7" by 1.5" to fit any purse or small bag and comes with a set of FREE batteries.
Suitable for all lubricants this effective sensual aid toy from NS Novelties is perfect for couples that are seeking to add new, intense pleasure into their sex lives.
Turn off the lights and turn on the fun with Firefly toys.