Fresh Brew Male Masturbator in Mouth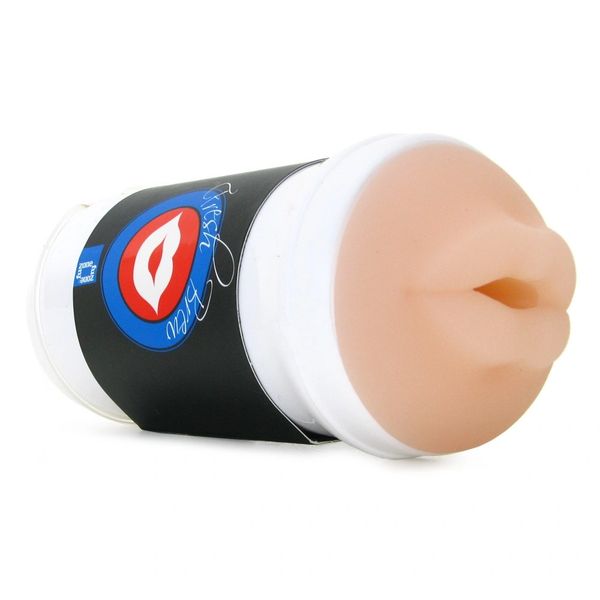 Definitely a little more discreet than your average stroker, the creatively contained Fresh Brew is a compact, amazingly sturdy self (or shared) pleasurizer hidden away in a portable casing that, at least at first glance, could pass for a cup of coffee.

Firm and easily maneuvered, the Fresh Brew fits easily in hand, helped along with a plastic cord that can be looped around the wrist. Once the rounded top is popped, a detailed oral is revealed, inviting entry. Ultra soft once inside, the amazingly lifelike flesh-simulating material grips and clings just right, guiding you through a snug canal enhanced with nubs, nodes and chambers created to feel unbelievably realistic. 

The sleeve making up the interior of the Brew is completely removable for thorough, easy cleaning- the thermoplastic rubber blend can be sanitized with liquid soap and water, and needs to be dried completely before storage. To keep the material extra soft, the interior sleeve itself can be stored separately in a plastic bag with a little cornstarch powder. Compatible with both water and silicone based lubricants.
Specifications
Orifice: Mouth
Length: 6"
Special Features: Closed End