Gel'nBath Intimate Bath Gel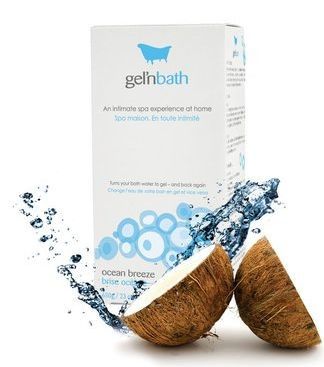 Gel 'n Bath is not your typical bath; it's a relaxing spa bath that will massage your body and delight your senses.
Whether you are looking for relief from the day's stress, to soothe your aching muscles and joints, or to share an intimate evening with a loved one, gel'nbath will provide you with a calming spa experience in the comfort and convenience of your own home.
Let gel'nbath's gentle touch and fragrant scents restore the balance between your body, mind and spirit. Available in several aromatic scents, gel'nbath can transport you to a carefree oasis far from the stresses of the day.
Spa sensations; at-home convenience.