Kama Sutra Oil of Love (4 Flavours)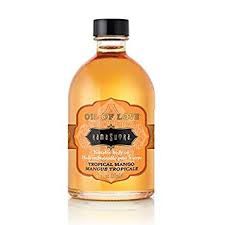 Kissable, water-based foreplay oil that gently warms on the skin. Apply Oil of Love to the erogenous zones of the body, lightly blow on the area to experience the gentle warming sensation and follow with kisses.
Not a massage oil or a lubricant.