Latex Dental Dam 5 Assorted Flavours (Box of 5)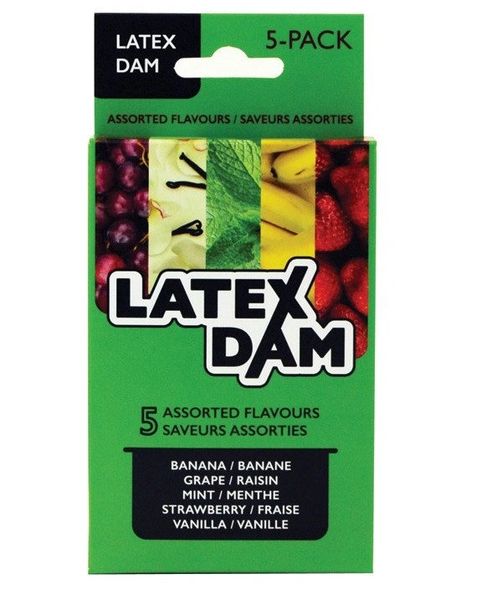 Keep you and your partner safe with these 1 time use Latex Dental Dams(Buccal condom). SD Variations take pride in being able to offer the highest quality dental dams in Canada made from Malaysian latex.
The Trustex Dental Dam is 6" (15.24cm) x 10" (25.4cm) the largest size currently available on the market.
This product contains natural rubber latex, which may cause allergic reactions in some individuals. For External, single use only.
Package contains 5 flavours:
Banana
Grape
Mint
Strawberry
Vanilla