Lifetime Silicone Stroker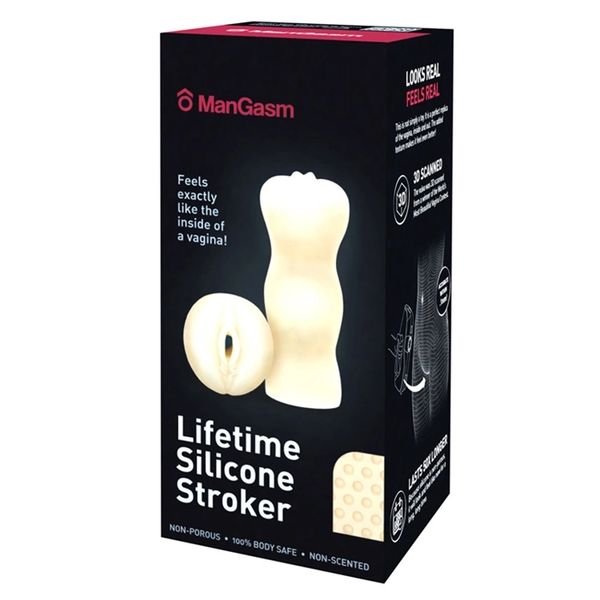 Love the realistic feeling using a stroker gives you but hate the hassle and expense of buying new ones all the time because the material breaks down after few weeks or months? The Lifetime Silicone Stroker is the first masturbator for men built to give you years – even a lifetime – of trouble-free pleasure. Old-style masturbators like Fleshlight and Tenga are made from TPE which is a kind of rubber. That material smells bad, is porous and after only a few uses can become sticky and filled with dangerous bacteria.
But the Lifetime Silicone Stroker is made from 100% non-porous silicone that cannot be penetrated by bacteria and is completely odorless. The best part is, the vulva replicated onto these strokers was 3d scanned from the winner of the World's Most Beautiful Vagina Contest, so you can rest assured, you're sticking your solider into the best-looking snatch in the universe.