Lockable Lined Collar and Leash in Metallic Floral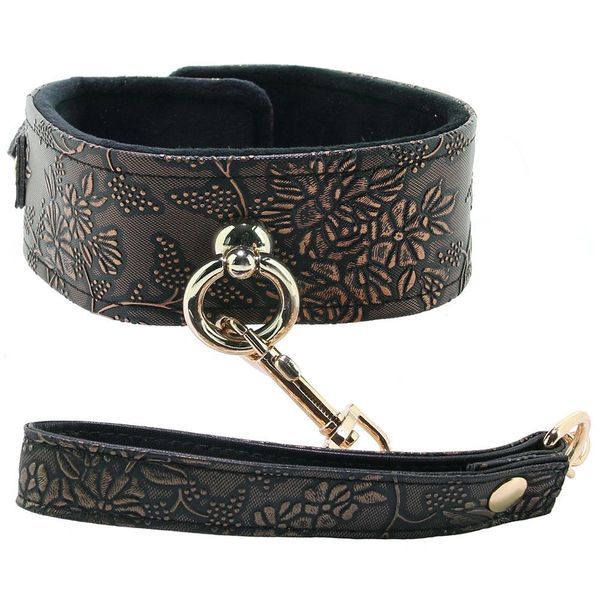 If, by some sexy chance, you or your partner need a little encouragement when it comes to following the leader, we've got a solution - or rather, Spartacus's Lockable Lined Collar and Leash does!
Aside from doing its sexy due diligence as a classic collar and leash, this duo looks downright dreamy in glam floral faux leather lined in plushy felted padding. Wrap the Collar's inner bands over the neck in question before tightening up the outer buckle band. The buckle can be locked, in case of an extremely disobedient sub (lock not included).
The included 33" (83.8cm) matching Leash can be clipped through the D ring courtesy of some sturdy swiveling hardware or the Collar can be worn leash-free as an eye-catching accessory.
Spot-clean as needed. Nickel free.
* Collar fits up to approximately 7-8" (18-20.3cm) of neck diameter.