Mojo G-Force Digital Penis Pump Enlarger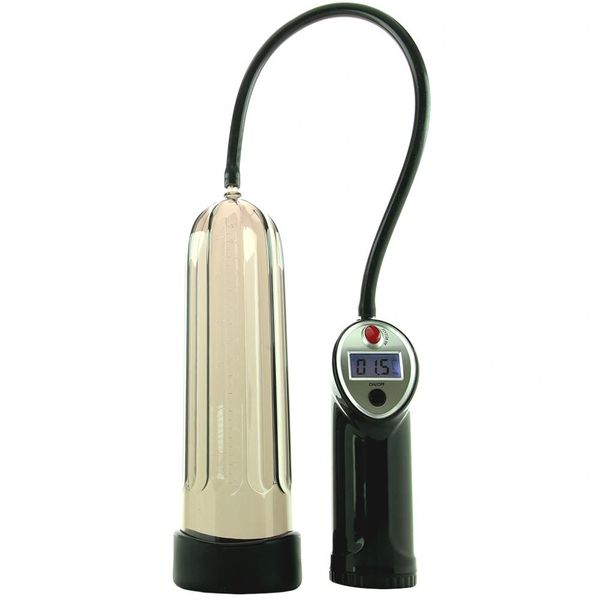 For the firmest, most reliable erection when you're after a quickie or looking for a little help with a stubborn penis that won't rise to the task for whatever reason, Mojo's hi-tech G-Force Digital Pump is here for you. Featuring unique automatic styling complete with simple push button controls, this Pump is more than up to the challenge of maximizing your powers of satisfaction.
Nice and steady at the sturdy calibrated (in inches and centimeters for you metric folks) cylinder, the G-Force is comfortable in hand and comfortable on you - the longer size covers your cock fully. A soft silicone donut sleeve around the mouth protects and cushions skin - it also works to ensure a super-snug air tight seal. 
To use, attach the silicone tubing to the top of the pump and digital controller. Slip the opening over the penis in question and slide it down to the base. Activate suction by hitting the power button to watch your erection begin growing. Stop suction using the same button, or dissolve it completely with a dedicated air release valve. To keep all that hard work ready for action, use a cock ring post-pumping.
In body safe ABS plastic and silicone materials, the G-Force cleans easily using warm soapy water or a good toy care fluid/foam. Compatible with  any favorite water-based lube.
* The G-Force Digital Penis Pump Enlarger is approximately 9.5" (24.13cm) insertable and 2.5" (6.4cm) in diameter