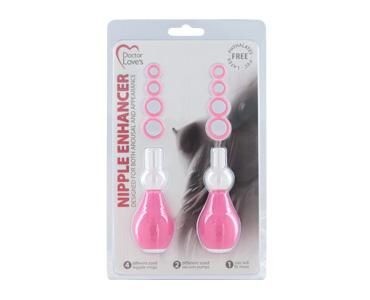 Keep your nipples straight and stimulated for lasting satisfaction! Keeps your nipples stimulated and erect by giving them the attention they crave.
This set of enlargers includes four sets of different sized nipple rings and two vacuum pumps for a full range of fits and sensations.
The smaller the ring, the more intense the sensation, the greater the enlargement.
Features: Designed for arousal and appearance, 4 different size nipple rings, 2 different size vacuum pumps. 1 size will fit the most.