Nipple Play Nipplettes Vibrating Clamps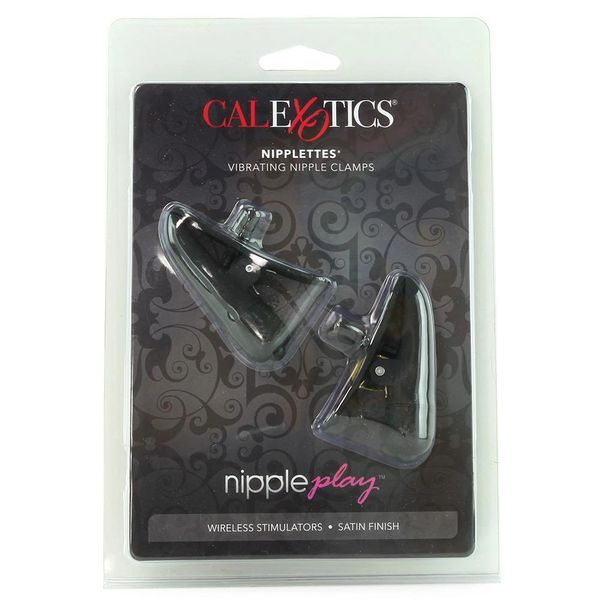 Providing a thrillingly pleasurable pinch along with steady, ultra stimulating vibration, the nipple play collection's Nipplettes lend lots of deviously unique sensation to all sort of playtime endeavors.
Completely wireless, each Nipplette can be perfectly adjusted to suit nipples of all sizes and levels of desired pinch intensity- a simple screw mechanism widens or decreases the space between two comfortably broad clamp tips up to 1 full inch (2.5cm). Once in place, a push button at the base of each activates one reliable, unrelenting mode of steady vibration.
In firm ABS plastic coated in velvety smoothness, the Nipplettes clean easily with simple soapy water or a good toy cleansing formulation. Each 2.5" (6.4cm) clamp requires 3 LR44 cell batteries, which are included. Fully waterproof.