Nurux Premium Massage Gel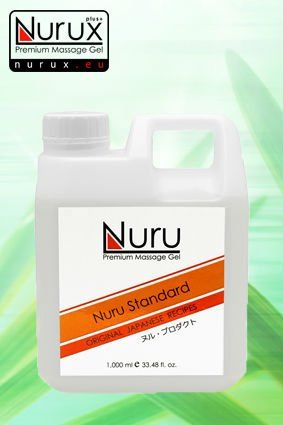 NuruX Massage gel is a water-based lubricant that provides soothing relief and endless massage/foreplay possibilities for couples.
Infused with rich deep seaweed extract, chamomile and healthy minerals, this massage gel not only lubricates but nourishes the skin as well.
The 1000-ml jug can provide multiple sessions of full body massages and Nuru massages for couples.
Primary Benefits
Facilitates easier and more exciting full body massages and body to body slides making it the perfect lubricant for Nuru massages
Allows firmer grip when massaging deep muscles and joints, providing relief and release of body tension and stress