Ouch! Exclusive Collar with Leash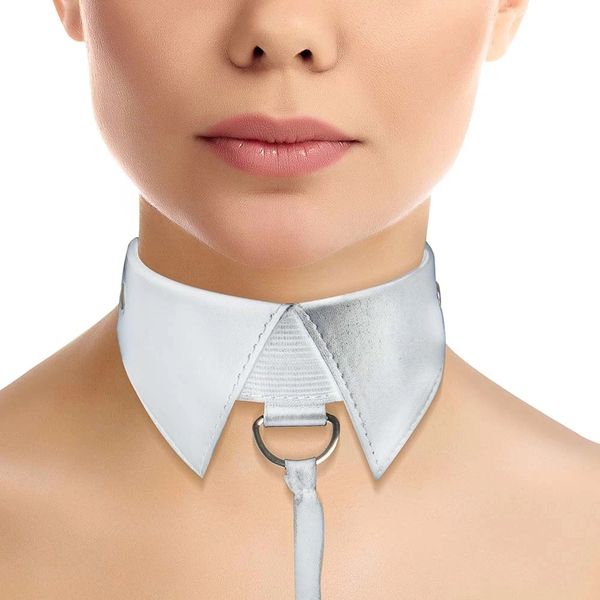 A seductive comfort-geared collar featuring soft elasticized construction and slick faux-leather folds, the Ouch! collection's Exclusive Collar with Leash pairs two user friendly pieces ideal for all sorts of playful scenarios. 
Perfect for beginners, the collar loops easily over the neck, stretching to accommodate most sizes. A weighty 33" (83.8cm) chain leash clips to a D-ring placed dead center of the collar- give it a little tug whenever its wearer requires a little reminder of their submissive state. The leash is easily removable and able to be combined with other play pieces.