Ouch! Old School Tattoo Paddle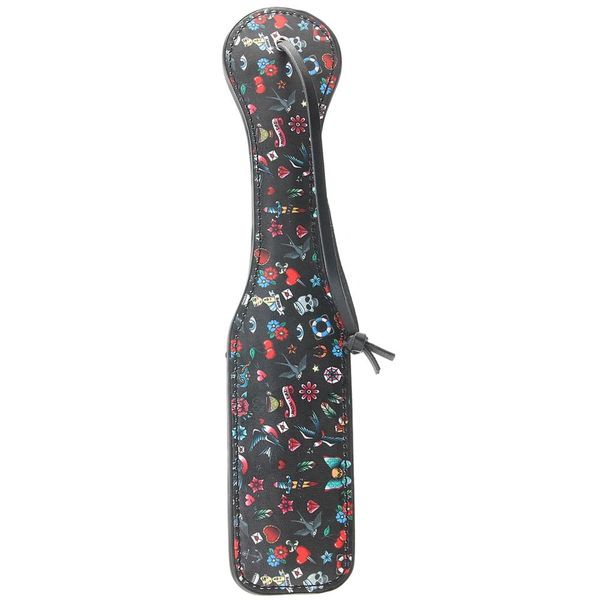 If you've ever felt like your paddle collection could, perhaps, be a bit prettier, or if you've ever wanted to open the toy drawer and be instantly awash in creatively sexy thoughts, may we recommend Shots Old School Tattoo Paddle?  Classic in shape but inspiring in print, this beginner-perfect paddle features a fun vintage tattoo pattern and easy lightweight handling.
Nice and firm in hand, this sturdy tool spanks, slaps and (playfully) stings with precision. A nice long wrist cord keeps the Paddle close at all times. In bonded leather and metal, this paddle can be easily spot-cleaned as needed.
* The Ouch! Love Street Art Paddle measures approximately 11" (28cm) in length and approximately 2.25" (5.7cm) at widest