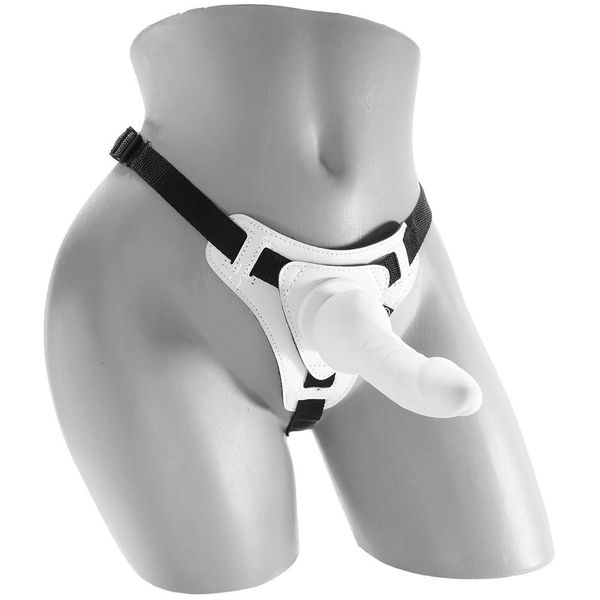 Coming in oh-so handy (or hands-free, more accurately!) when you and your partner are feeling the yearn for some perfect pegging, girl sex and/or one of many more creative penetration scenarios, Shots' Ouch! Pleasure Silicone Strap-On is here for you both. Hurrah! Offering the most playful of mates comfy, user-friendly styling and a small, beginner-friendly silicone dildo, this piece is fully adjustable and over-the-top versatile.
Super-secure once all strapped in, the Pleasure can sit lower on the hips or up higher, it all depends on how tightly you cinch the simple waist and g-string straps. The petite white included dildo screws snugly into place thanks to a special threaded connector mid-yoke.  
In body safe silicone, the included dildo is easily cleaned and maintained - some warm soapy water or a good toy cleansing fluid works well for everyday clean-up. Always enjoy a good water based lubricant, silicone based lubes should be avoided, as should contact with other silicone toys and tools. The Ouch! Pleasure Silicone Strap-On, as the name suggests, adjusts dramatically to fit most sizes.