Ouch! Reversible Collar with Wrist & Ankle Cuffs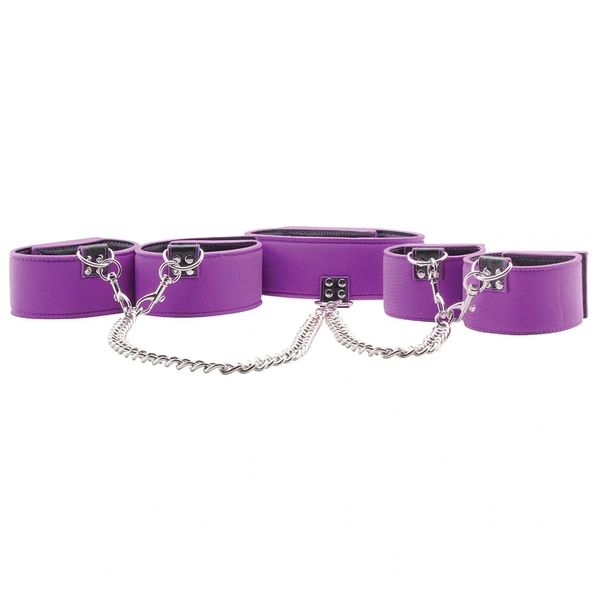 Featuring extra sturdy soft-lined construction standing up to seriously playful scenarios, the Ouch! collection's Reversible Collar with Wrist & Ankle Cuffs combine a classic collar with a 2 soft pairs of matching Cuffs on an extra long connector chain.
Snuggling securely around the throat, the supple faux leather and neoprene collar conforms to individual curves, settling into a customized shape with long-term use. Both the slick side or padded reverse can be enjoyed thanks to double sided styling. Matching Cuffs feature individual D-ring fasteners as well as a swiveling connector clasp. Cuffs can be easily attached to each other or to the 31" (79cm) chain.
*Collar fits necks of up to approximately 8" (20cm) in diameter