Ouch! Reversible Hogtie with Cuffs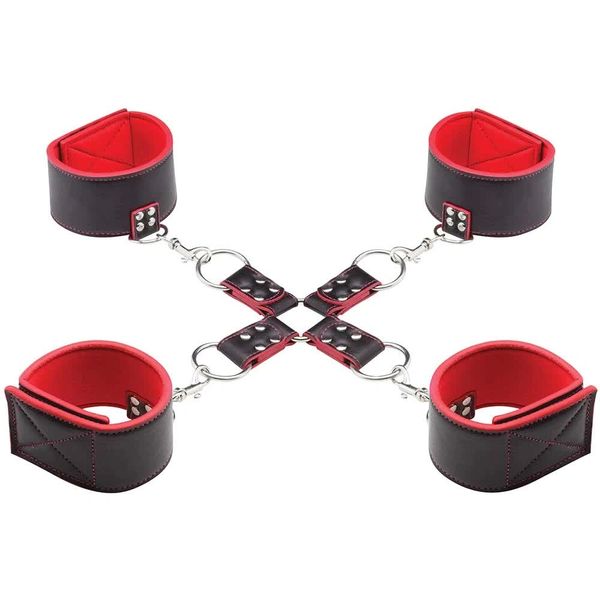 Playfully created to support and stabilize some seriously pleasurable positions, the Reversible Hogtie set from Ouch! combines four thick red and black cuffs with swiveling hardware sturdy enough for the most sexually adventurous mates. 
In soft neoprene-lined faux leather, the easily-adjusted wrist and ankle cuffs instantly lock up arms or legs. Join a partner's limbs together around back or front to experience the classic hogtie position- each cuff clips to O-rings on the cross strap. 
Extra versatile however they're taken advantage of, each cuff pair can be enjoyed individually or joined to another. Thanks to sturdy universal O-rings and swiveling clasps, the Cuffs can be combined with any number of bondage gear pieces you may already own. Cuffs fit most. Spot clean.