Ouch! Reversible Leather and Neoprene Ankle Cuffs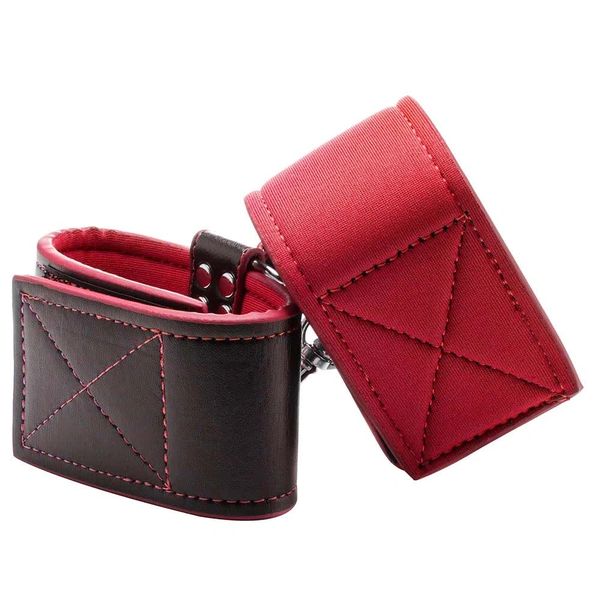 Honestly, when you're all tied up in the middle of a hot, heavy, super-sexy play session, the last thing you're probably thinking about is the pattern of your cuffs. But when things cool down and you've stowed the Ouch! Reversible Ankle Cuffs away in bedside table of toy chest, wouldn't it be nice to be able to peek in every once in a while and let the unique reversible styling bring back some sizzling cuffed-up memories? Yep!
Aside from letting you pick a black, red, or black AND red colour palette, these super-soft Cuffs feature user friendly and beginner-perfect velcro closures and easy compatibility with lots of bondage or play gear you might already own and love. Connect 'em together using the included short length of chain link complete with 2 swivel clasps, or use with tethers, hogties, bed bondage straps and much more.
In neoprene bonded leather and metal, the Ouch! Reversible Ankle Cuffs should be spot-cleaned as needed.