Ouch! Roughened Denim Flogger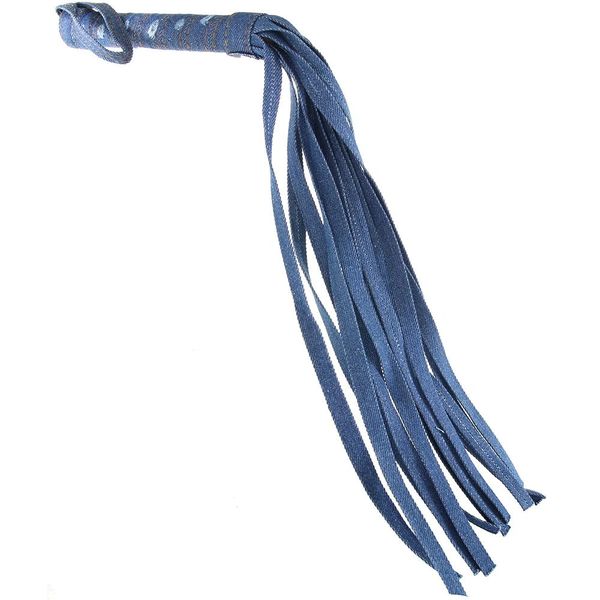 If you've ever felt like your flogger collection could, perhaps, contain an bit more denim, have we got the tool for you! Classic in shape but unique in material, the beginner-perfect Ouch! Roughened Denim Flogger features sexy distressed denim styling and easy lightweight handling.
Nice and firm in hand, this sturdy tool spanks, slaps and (playfully) stings with precision. A denim wrist cord keeps the Flogger close at all times. Spot clean as needed.
* The Ouch! Roughened Denim Flogger measures approximately 19" (48.26cm) in length