OVO B2 Vibrating Red Ring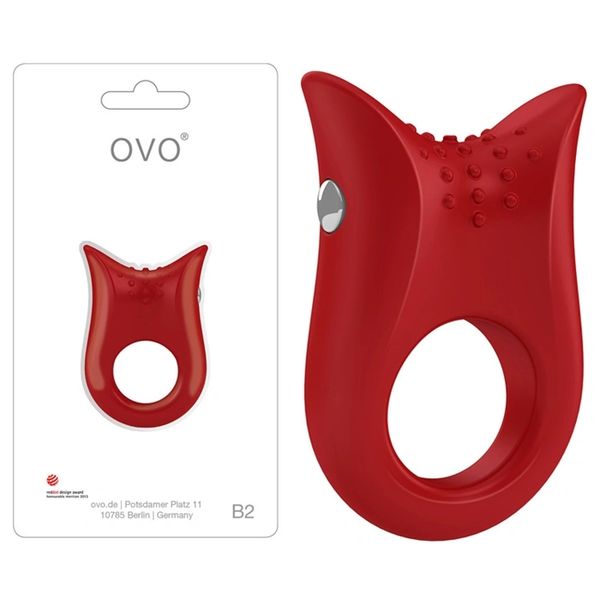 The German Designed B2 Pleasure Ring from OVO Lifestyle Toys™ is rounded for comfortable use and features an elegant floral shape.  The B2 is showerproof, whisper quiet and constructed of lead-free, phthalate-free, 100% body-safe silicone material.  Additional features include:  ultra-powerful vibration; single speed; replaceable batteries included. 
The B2 has been honored with a red dot design award - honourable mention 2013.
To install batteries remove bullet/battery compartment from unit.
Insert batteries as shown.
Push button to turn vibration on or off.
Features
elegant floral shape
Showerproof
Whisper Quiet
Powerful Vibration
Materiel : Silicone/ABS
Dimension : 2.76 x 2.05 x 1 inch