Packer Gear Boxer Brief with Packing Pouch (3 Sizes)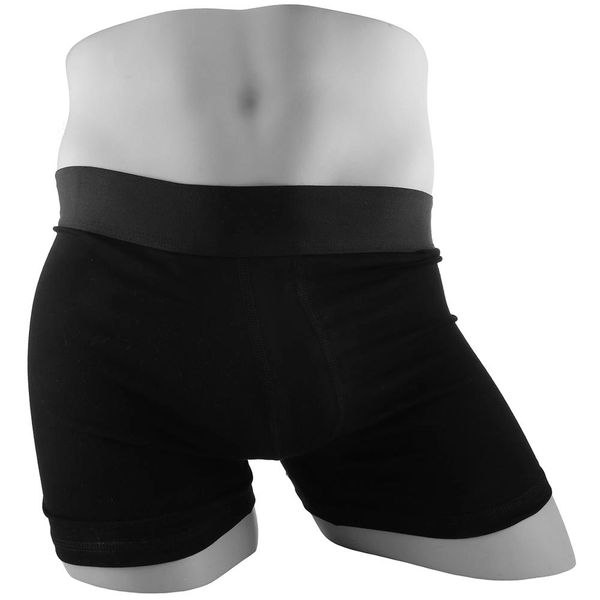 We sincerely hope that what you're about to hear (okay, read) surprises absolutely no one, but we're 100% die-hard believers in the power of confidence. There's no better feeling than proudly representing your true self, whether it's between the sheets or just going about your day. CalExotics is on board with body confidence, too, and the Boxer Brief with Packing Pouch proves it.
Just pull this ultra soft, reliably snug Boxer Brief up over your hips, settle the comfortably wide elastic waistband into place, and you're good to go with a packer of choice. The sleek, full coverage fit sits lower on the hips and covers all of your/their butt plus a little upper thigh. No straps, no muss, no fuss!
Sewn securely into perfect position around front, a stretchy pouch holds your packer nice and snug, but don't worry, it's roomy enough to let things hang naturally. 
In soft cotton/spandex with poly blend accents at the waistband, Boxer Brief with Packing Pouch is completely safe to toss in the washing machine, but it's best to let it air dry.