Pink Silicone Lubricant for Woimen 4.7 oz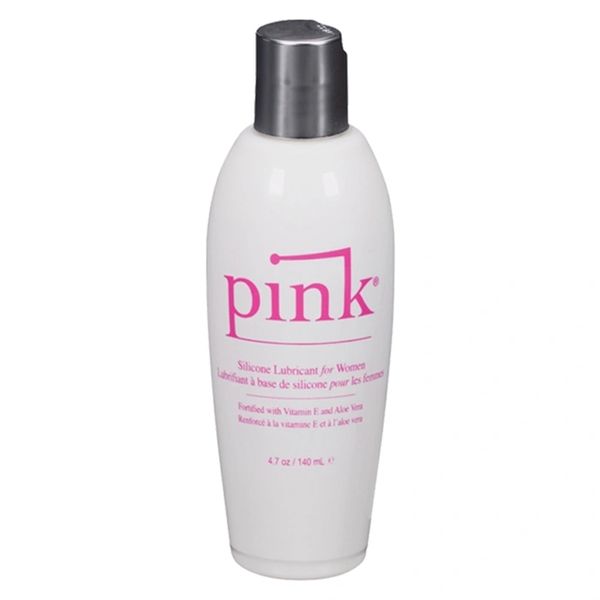 Feel beautiful in your anticipation of the moment. Pink Silicone blend is your perfect gateway for pleasures to come. Pink Silicone Intimate Lubricant is our most lubricating and long-lasting formula, so your time together can be both enthusiastic and comfortable. Made with our proprietary, superior three-molecule silicone blend, Pink provides you with extended, plentiful lubrication to enhance foreplay and protect you from irritation for sustained and pleasurable intercourse. Contains Aloe Vera and Vitamin E for restorative and healing properties.
Silicone based lubricant
Hypoallergenic
Vitamin E and Aloe Vera
Water resistant
Glycerin free
Paraben free
Flavour free
Unscented
Not recommended for porous toys
Directions: Apply desired amount to genital area.
Ingredients: Cyclopentasiloxane (Silicone/Lubrication), Dimenthicone (Silicone/Lubrication), Dimethiconol (Silicone/Lubrication), Tocopheryl Acetate (Vitamin E/Healing), Aloe Barbadensis Leaf (Aloe Vera//Reduce Irritation/Healing)