Pleasure Touch 10 Function Vibrator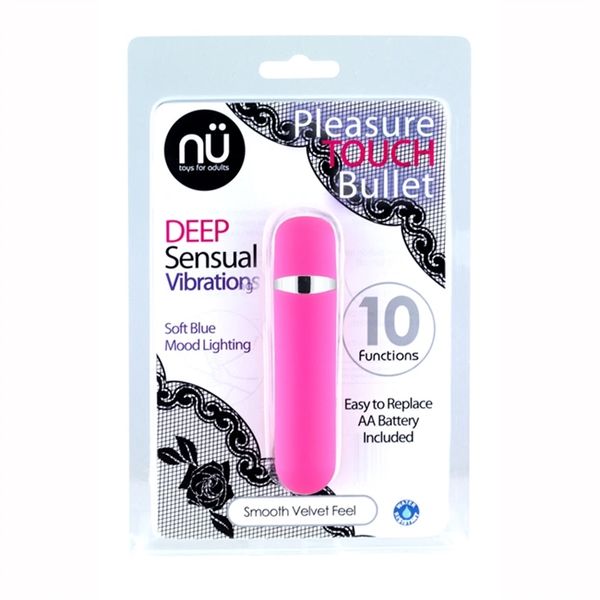 One of the jewels of NU collection: the Purple Pleasure Bullet. A super powered mini vibrator, endowed with 10 different functions. Its push button key is easy to use and it also has an incorporated pilot light which guides in your adventures. The Purple Pleasure Bullet makes you vibrate intensively and this without noise, yes it is almost 100% noiseless. Allergy-free, its rich satin texture is intelligently made of; PU, Silicone, and ABS plastic. It doesn't slip when held and it feels so good on the skin. The Purple Pleasure Bullet is a real sexual bomb of only 4''(10.16cm) long by ¾'' wide (1.90cm) AND AT LAST… it is powered with one included AA battery which lasts for a long time and is so easy to replace.

P.S. all other similar products are mainly powered with small thin batteries, the type we find in watches. These batteries weren't lasting very long, they were difficult to replace and you couldn't find them everywhere. Thank you to the high technology of the Purple Pleasure Bullet who finally fixed that problem with a standard AA battery.
Note: the AA battery is inserted inside the Purple Pleasure Bullet with the positive side on top. The Purple Pleasure Bullet, an excellent choice. No.BT-W30PU