Precious Metals Slims 5 Function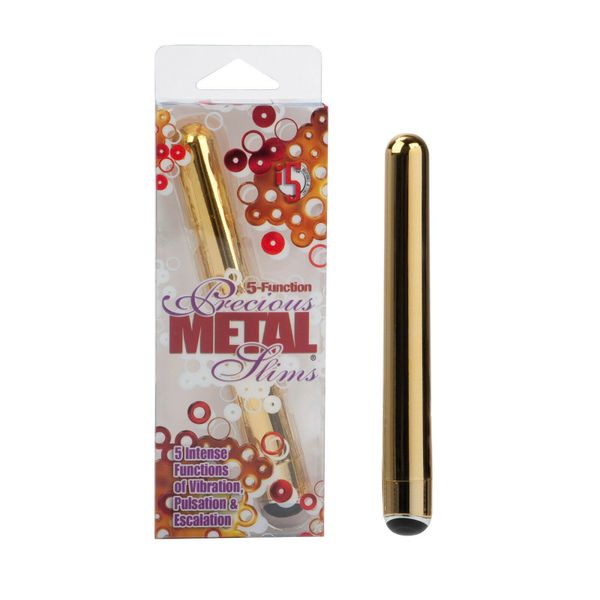 A long, slim, ultra slick vibe with a sexy metallic sheen, this offering from the Precious Metals Collection is a versatile toy for all kinds of pleasure purposes. The Slender has a sleek, straight shape that boasts a nice round head; it's perfect for clit play, since the head nestles easily and precisely against the body, and for penetration, too.
Inside the powerful motor, 5 intense functions of vibration wait to be chosen, you'll be able to take your pick from straight up vibes to combinations of escalation and pulsation, all controlled with a single push button at the base. You can use your choice of lube with this hygienic, nonporous toy, and to add even more to the versatility, waterproof, too.