Sasha Grey 2 Fuckkhole ULTRASKYN Masturbator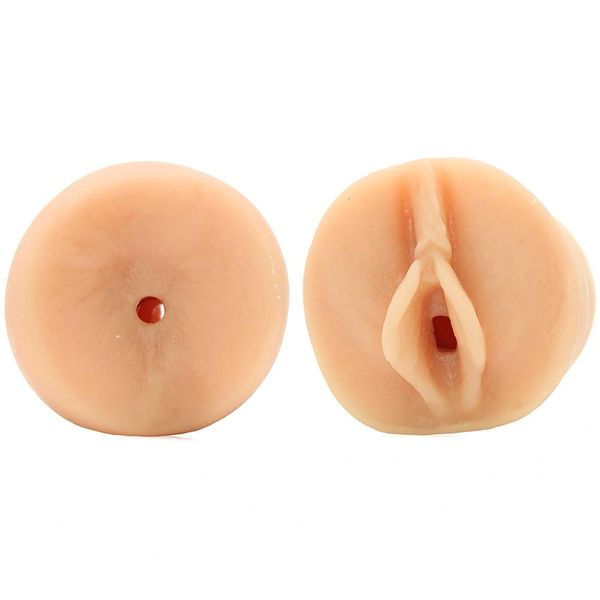 A double sided stroker from Sasha Grey's signature collection of over-the-top pleasurable items, this super sexy masturbator won't cause any indecision between back or front penetration- she's got both ends covered (so to speak).
Fitting comfortably in hand and contoured for a perfect grip, you'll have absolute control over the speed, depth and intensity of Sasha's pussy or ass, depending on which side is being taken advantage of- once past the soft pink lips or puckered anal entry, you'll feel an excitingly snug opening that leads into a fantastically textured ribbed tunnel. Simply squeeze to customize just how tight it grips.
Ultra soft ULTRASKYN makes up the detailed pussy and ass plus everything in between, this fantastic TPE based material feels as close to real skin as you could wish. Always choose a great quality water-based lubricant to use in combination with this and any UR3 toy, and be sure to let it dry thoroughly after washing and before storage. Phthalate free. Made in the USA.