Nu Sensuelle Bunnii (2 Colours)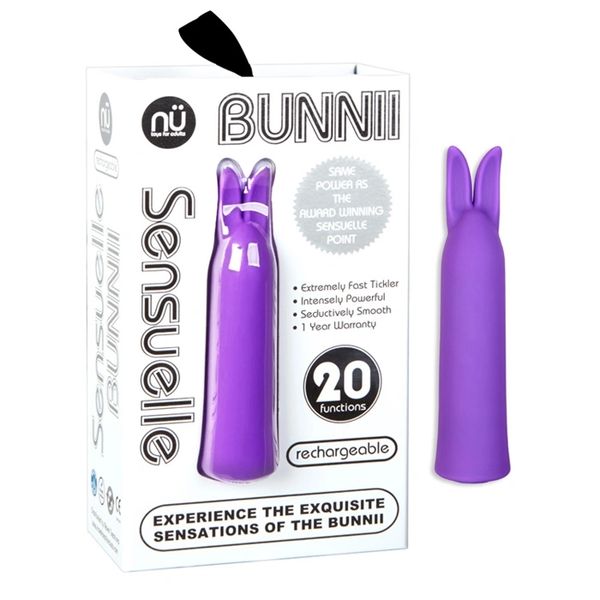 Discover your deepest sensual desires with NÜ Sensuelle Erotic Toys, designed to meet your every need using state of the art technology.
Ultra-smooth, silky touch to heighten your sexual pleasure.
Easy to recharge so that NÜ Sensuelle is always ready at your fingertips.
For whenever you are in the mood for an amazing experience.
EXPERIENCE THE EXQUISITE SENSATIONS OF THE BUNNII
UNLIKE ANYTHING YOU'VE EXPERIENCED BEFORE.
Material:
ABS, medical-grade silicone