Sensuelle Pearl Massaging Tip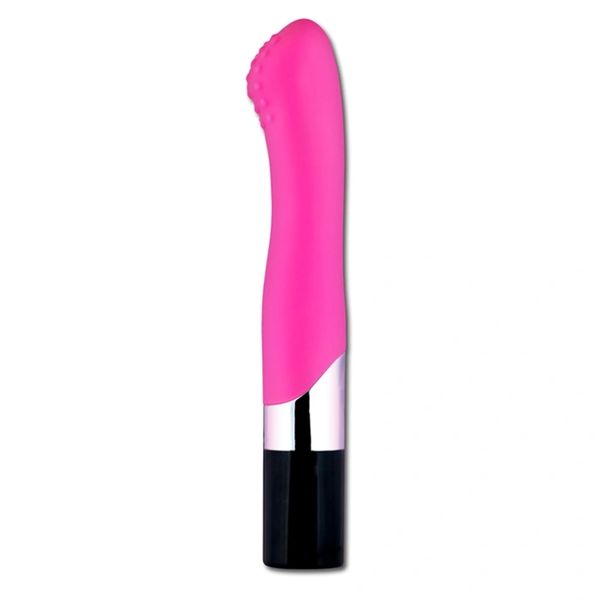 The NU company which invented this vibrator will never cease to amaze us and especially to fill you with happiness. The Sensuelle Pearl in addition to having 10 different speeds, well it has a very powerful vertical and horizontal movement mechanism at its end. This mechanism mimics the movement of a human finger to trigger the G-spot orgasm.
Having heard of it and having experienced it often on our own, it sometimes becomes boring to rub, rub and rub again so that that famous G-spot decides to trigger an orgasm. This is where the Sensuelle Pearl finds its use, yes you just have to place the tip of the Sensuelle Pearl on the G-spot region, and it does the job for you, while giving you 10 different vibrations to even more joy. I could talk to you for a long time about the Sensuelle Pearl, but if in summary I tell you; the 10-speed vibrator with automated G-spot stimulation system and that it is totally unique in the world as a device, I believe it is very clear that the Sensuelle Pearl is the revolutionary device for people who want to enjoy without feeling tired.
It doesn't slip out of our hands when we hold it and it feels soft, it moves easily on the skin. The Sensuelle Pearl, is 7 '' long (18cm) by 1 '' wide (2.5cm) AND FINALLY… it is RECHARGEABLE…. no more batteries needed !!! Thanks to the advanced technology of the Sensuelle Pearl which has a built-in RECHARGEABLE battery. It comes to you with USB cable and 110v adapter; plug it into the wall or into your computer. A luxurious satin pouch is also included, the perfect vibrator for people who have fun without tiring.