Set of 3 Silicone Stacker Rings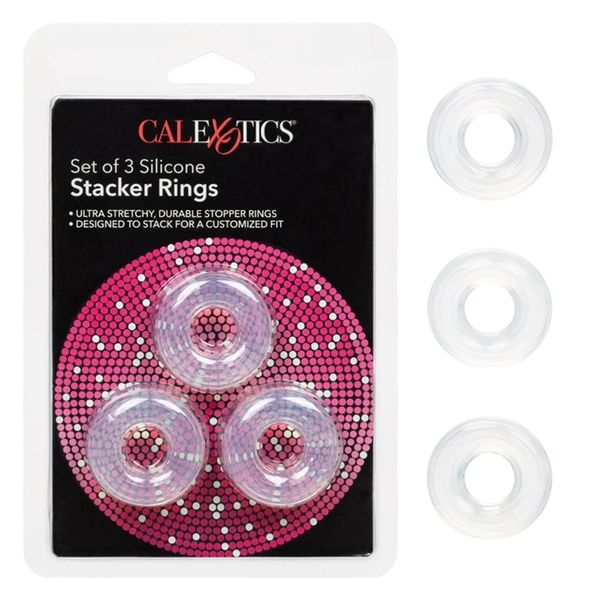 The set of 3 silicone stacking rings will transform an uncomfortable penetration into a truly sumptuous and comfortable experience. The flexible cock rings can be stacked or used independently to help control and customize the depth of penetration. Our customizable silicone ring stack fits snugly over you to provide a plush cushion for your partner. The expandable rings give you full control of the depth of penetration for comfortable penetration.
  Three flexible and stretchy silicone rings allow you to easily control and customize the depth of penetration. The ultra-stretchy sleeve is made from a body-safe, phthalate-free silicone to ensure peace of mind at every moment of passion.
  These durable bushings are easy to use, clean and require no special maintenance. Before and after each use, wash the rings inside and out with warm water and soap, then disinfect them with the Universal Toy Cleaner.
 Light color
 Material Silicone
 Features Phthalate free, Waterproof
 Dimensions 0.75 "/ 2cm (Ring diameter)
 Bulk weight: 1.6 (oz) / 0.05 (kg)